Mevive International Food Ingredients is a prominent name in the food industry excelling in the processing & supply of the finest quality ingredients for all segments of the food processing industry. You name it we have it! We cater to all segments of the food industry offering value-added products meeting highest quality standards & assuring prompt delivery. Established in 1994, we carry more than 2 decades of experience and expertise in the field of natural food ingredients.
"Finest Quality Food Ingredients for your Finest Quality Food Products"
We have regular alliances and contracts with farmer groups which allow us to work closer to the origin of the raw materials and offer the finest quality of ingredient products to our customers within UAE and across the globe. We constantly strive to meet our customer demands and go the extra mile to come up with the right product suitable for all food applications.
We work closely with our customer to identify their requirements and developing the most suitable product they can use for their most valuable products. We consider ourself as an ideal ingredient partner you can depend on.
---
Spices are ingredients rich in flavour and aroma used in all major food industries. We are experts in value-added spices, offering treatments like ETO, Steam Sterilisation method which controls the microbial content. We also do customise and tailor-made products as per customer specification in mesh sizes/granulation. We are proud to offer the best to our customer when it comes to Spice Ingredients.
Red Chilli Flakes
Red Chilli Powder
Turmeric Whole
Turmeric Finger
Turmeric Powder
Black Pepper Whole
Black Pepper Powder
White Pepper Whole
White Pepper Powder
Coriander Bold
Coriander Split
Coriander Powder
Cloves
Cloves Powder
Cinnamon Whole
Cinnamon Powder
Cardamom Powder
Cardamom Seeds powder
Mace
Nutmeg Whole
Nutmeg Powder
Fenugreek Seeds / Methi Seeds (Sortex)
Fenugreek Powder
Cumin Seeds- Sortex
Cumin Powder
Mustard Seeds Black
Mustard Seeds Yellow
For More About Our Spices: Spices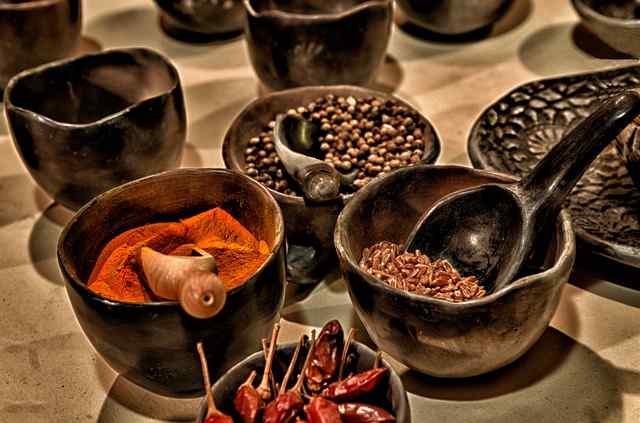 Leading Supplier and Exporter
Dehydrating vegetables is a food processing technique, which removes the moisture content of the vegetable to a level where microbial activity is nil. This helps in better shelf life, easier application and easy to store & value for money. Dehydrated Vegetables can be an ideal replacement for fresh vegetables because there are no effective changes in the flavour/texture/nutritional values etc. We use 4Kg of Fresh Edible Portion of Vegetable to produce 1Kg Dry Vegetable. This by itself is simple math which proves that Dehydrated Vegetables is highly cost-effective as there is no wastage / no labour-intensive methods of skin removal/cleaning required. Our products can be either used by rehydrating it in water for 2 hours or directly heated cooking.
We are capable of dehydrating all possible fresh vegetables and provide you in different cut sizes you prefer.
Easy to Use / 0% Wastage / Skin Peeled & 100% Edible Portion Vegetable / 18month Shelf Life/ Value for money / A Definite Replacement for fresh Vegetable.
Dehydrated Onion
Dehydrated Garlic
Dehydrated Ginger
Dehydrated Lemon
Dehydrated Potato
Dehydrated Tomato
Dehydrated Green Peas
Dehydrated Bottle Gourd
Dehydrated Bitter Gourd
Dehydrated Green Chilli
Dehydrated Carrot
Dehydrated Capsicum
Dehydrated Beetroot
Dehydrated Cabbage
Dehydrated French Beans
Dehydrated Okra
Dehydrated Tamarind
Dehydrated Raw Mango/Amchur
Dehydrated Mushroom
Peanut Powder
For More details about our dried vegetables products: - Dehydrated Vegetables powders, Flakes, Granules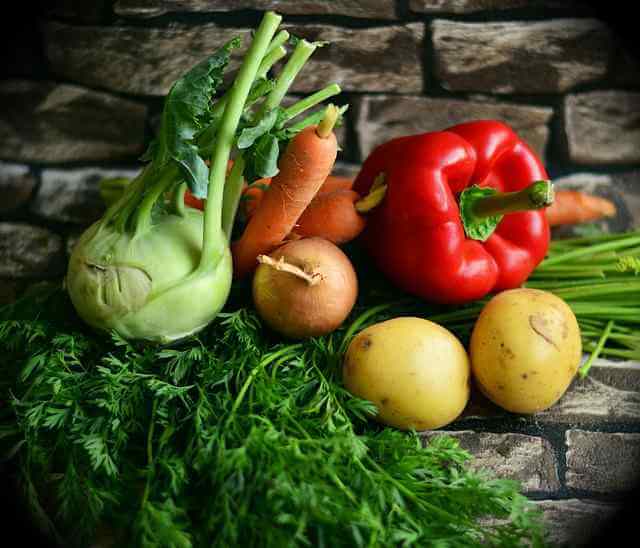 Industrial Standard Quality
FRUIT & VEGETABLE POWDERS
We offer the finest range of Spray Dried Fruit & Vegetable Powders for all possible food industry and kitchen applications. 100% Pure and Natural Fruit Pulp/Puree is spray-dried at high temperatures and highly concentrated fruit powders are produced. These are innovations in food processing industry which is highly cost-effective considering the use of fresh fruit/vegetable. Also, these products eliminate the hazels of using fresh fruit/vegetables.
Easy to Use/ Minimal Storage Required / 0% Wastage / 18month Shelf Life/ Value for money.
Spray Dried Apple Powder
Spray Dried Orange Powder
Spray Dried Banana Powder
Spray Dried Pomegranate Powder
Spray Dried Lychee Powder
Spray Dried Strawberry Powder
Spray Dried Black Grape Powder
Spray Dried Pineapple Powder
Spray Dried Watermelon Powder
Spray Dried Papaya Powder
Spray Dried Guava Powder
Spray Dried Chikoo Powder
Spray Dried Annatto Powder
Spray Dried Noni Fruit Powder
Spray Dried Cucumber Powder
Spray Dried Mango Powder (Totapuri)
Spray Dried Mango Powder (Alphonso)
Spray Dried Cheese Powder
Spray Dried Honey Powder
Spray Dried Vanilla Powder
Spray Dried Dates Powder
Spray Dried Fig Powder
Spray Dried Caramel Powder
Spray Dried Curd Powder
Spray Dried Rose Powder
Spray Dried Beetroot Powder
Spray Dried Carrot Powder
Spray Dried Tomato Powder
Spray Dried Lemon Powder
Spray Dried Tamarind Powder
Spray Dried Ginger Powder
Spray Dried Gooseberry Powder
Spray Dried Tender Coconut Water Powder
Spray Dried Custard Apple Powder
For more inquires and details about our fruits powder: - Best spray dried Fruit Powders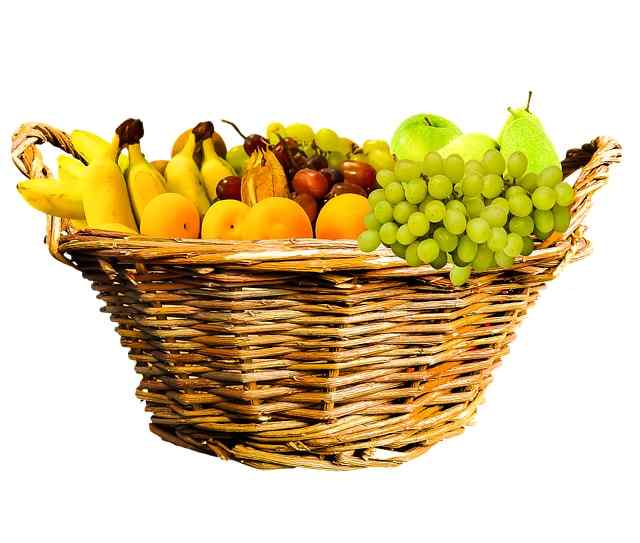 Mevive International Food Ingredients offer the finest range of Dried Leaf & Herb ingredients. All our products are washed and cleaned before air-drying technique which retains its nutritional properties and retains its natural colour. We offer customised cut sizes suiting our customer's application requirements.
We ensure that none of the unstable properties is lost whenever amid the drying procedure. This is a 100% natural item which is free from pesticides and consents according to EU standards.
Our Dried Leaves Ingredients Products:-
Dried/Dehydrated Bay Leaves
Dehydrated Bay Leaves (Whole)
Dehydrated Bay Leaves Powder
Dehydrated & Roasted Bay Leaves Powder
Dehydrated & Oil Roasted Bay Leaves Powder
Dried/Dehydrated Fenugreek Leaves
Dehydrated Fenugreek Leaves (Whole) (Kasuri Methi)
Dehydrated Fenugreek Leaves Powder (Kasuri Methi Powder)
Dried/Dehydrated Mint Leaves
Dehydrated Mint Leaves (Whole)
Dehydrated Mint Leaves Powder
Dried/Dehydrated Spinach Leaves
Dehydrated Spinach Leaves (Whole)
Dehydrated Spinach Leaves Powder
Dried/Dehydrated Coriander Leaves
Dehydrated Coriander Leaves (Whole)
Dehydrated Coriander Leaves Powder
Dried/Dehydrated Drumstick Leaves / Moringa Leaves
Dehydrated Drumstick Leaves
Dehydrated Drumstick Leaves Powder
Dehydrated Drumstick Powder
Dried/Dehydrated Basil/Tulsi Leaves
Dehydrated Basil Leaves
Dehydrated Basil Leaves Powder
Dried/Dehydrated Curry Leaves
Dehydrated Curry Leaves (Whole)
Dehydrated Curry Leaves Powder
Dehydrated & Roasted Curry Leaves Powder
Dehydrated & Oil Roasted Curry Leaves Powder
Dried/Dehydrated Neem Leaves
Dehydrated Neem Leaves
Dehydrated Neem Leaves Powder
Dehydrated Herbal Leaves
Dried/Dehydrated Chives
Dried Parsley Leaves
Dried Parsley Leaves Powder
Dried Lemon Grass
Dried Lemon Grass Powder
Dried Oregano Leaves
Dried Oregano Leaves Powder
Dried Thyme Leaves
Dried Thyme Leaves Powder
Dried Rosemary Leaves
Dried Rosemary Leaves Powder
Dried Stevia Leaves
Dried Stevia Leaves Powder
Dried Sage Leaves
Dried Sage Leaves Powder
Dried Marjoram Leaves
Dried Marjoram Leaves Powder
Dried Simarouba Leaves
Dried Simarouba Leaves Powder
Dried Spirulina Leaves
Dried Spirulina Leaves Powder
Dried Mudakathan Leaves
Dried Mudakathan Leaves Powder
Dried Dill Leaves
Dried Dill Leaves Powder
Dried Karisalankanni/Bhringraj Leaves
For more details about our Leaf Ingredients : Dehydrated Green Leaf Ingredients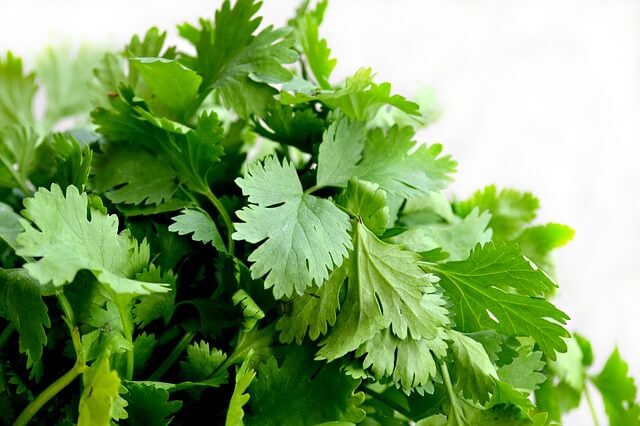 UAE Address
MEVIVE GENERAL TRADING LLC
Office No 710, 7th Floor
Al Uruba Business Centre, Garhoud Views Building
Al Mina Road, Garhoud
Dubai, UAE
Direct Sales: +971 50 210 2073 | +971 52 514 0926
Whatsapp Assistance (Sales): +91 7540073991
India Address
Mevive International Food Ingredients.
M3, Mayflower Metropolis, Udayampalayam Road,
Sowripalayam, Coimbatore,
Tamilnadu, India - 641028
Whatsapp (Sales): +91 7540073991
For Your Enquiry :- [email protected]